Mumbai Spine, Scoliosis & Disc Replacement Centre
Centre for Advanced Spinal Surgery
For Appointment Call : +91 9930 065 893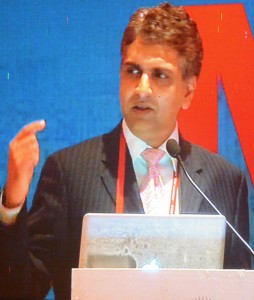 Dr. Arvind Kulkarni
Dr. Arvind G Kulkarni heads the 'Mumbai Spine Scoliosis and Disc Replacement Centre' as a Consultant Spinal Surgeon at Bombay Hospital, Mumbai, one of the oldest and largest hospitals of India. He has a vast experience in spinal surgery having trained in some of the top spinal centres across the globe such as KEM Hospital Mumbai, National University Hospital Singapore, Westmead Adult & Children's Hospitals, Australia, St George Hospital – Australia and Toronto Western Hospital & Hospital for Sick Children Canada.
MICRO-ENDOSCOPY SPINAL SURGERY
'Micro-endoscopic spinal surgery' is a specialized revolutionary technique in which the routine spinal surgeries are performed using a key-hole.
Navigation Guided Spine Surgery
3D Navigation Guided Minimally Invasive Spine Surgery In Excising Spinal tumors : Combining High Precision And Safety And Preserving Motion